The European Trade Mark System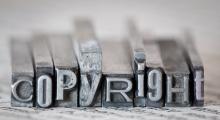 The European Trade Mark System
Intellectual property protection is essential for both big and small businesses. Trade marks are often the most important assets of companies. A trade mark can be a word, a logo or every other feature that can be presented graphically. Since 1996 the trade mark system has been harmonized and simplified within the whole European Union.
Community Trade Marks (CTM) cover all present 27 member states of the European Union. However, only one single application must be filed at the Office of Harmonisation in the Internal Market (OHIM). In consequence, the application can be filed in one of the 22 languages of the European Community. Additionally, a second language has to be chosen which has to be different from the first language and must be one of the five languages of the Office, namely, Spanish, German, English, French or Italian. As trade marks generally serve to distinguish the goods and services of one competitor from those of other competitors the applicant has to choose at least one class from the list of goods and services (according to the Nice classification). Basically, all marketable goods and services can be classified. The registration fees depend on the number of classes of goods and services that are included in the application. The basic fee amounts to € 900.00. If more than three classes are covered there is a fee of € 150.00 for each additional class.
Once the application of a CTM is examined and accepted by the OHIM the trade mark will be published in the Community Trade Marks Bulletin. From that moment there is a three month period for filing an opposition which is a procedure, that takes place before the Harmonization Office when a third party requests to reject a Community trade mark application. After three months - if no opposition is filed - the trade mark will be registered as Community Trade Mark.
Only owners of registered trademarks can take legal action against anybody who uses the trademark to profit from the brand without permission. In this connection it should be noted that a CTM expires 10 years after the date of filing of the application and can be renewed for another 10 years for an infinite number of times. Community trade marks should be renewed in due time in order to maintain adequate protection otherwise they will be marked as expired.