Google Search – judgment of the German High Court (Bundesgerichtshof-BGH) about the autocomplete functioning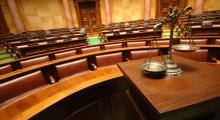 Google Search – judgment of the German High Court (Bundesgerichtshof-BGH) about the autocomplete functioning
Since 2009 the internet search engine 'Google' has been using an autocomplete functioning to support its users. This means that during the manual input of a search criterion this functioning automatically displays different search suggestions ('predictions') and completive recommendations in the form of combinations of words. The automatically shown combinations and suggested additions are based on an algorithm, which especially uses common user behavior, frequent Google search queries and the content of different websites for creating a combination. Therefore especially in connection with the search for a person it could happen that combinations are created which are disreputable, insulting or libelous for this person (eg in case of the wife of the former president of the republic of Germany the 'Google' autocomplete functioning often suggested 'escort services' or 'prostitution' as addition to her name).
Due to this autocomplete functioning a few people in Germany filed lawsuits against Google in 2012 for omission and compensation because of violation of their personality rights and violation of their business reputation. In this particular case (BGH 14.5.2013, VI ZR 269/12) the name of the claimant was connected with the words 'scientology' and 'beguilement'. In May 2013 the German High Court judged that the autocompletion of the claimant's name with the words 'scientology' and 'beguilement' is a violation of his personality rights. However the BGH also said that for an operator of an internet search engine it would be unreasonable to preliminarily check all possible autocompleting combinations for any infringement of rights. Therefore a legal liability for the operating company does not arise until it gets notice about the violation of personality rights (eg gets informed by the person whose personality rights are violated). Only if the company does not react on a request for omission because of a violation of personality rights by a person concerned, the person can effectively file a lawsuit for omission. Although the BGH did judge about the right of omission, he left the question if an operator of an internet search engine is also liable to pay damages for such a violation of personality rights unanswered.
The legal situation in Austria is quite similar: In Austria the operator of an internet search engine is obliged to remove the personality rights violating autocompletion on request. If the company does not react, the person concerned can file a lawsuit for omission. However because of a so called liability privilege for operators of internet search engines stated in the Austrian e-commerce-law a liability for the operating companies to pay damages or compensation for such a violation most likely is excluded.