Austria: New Private Limited Company (PLC) - A legal initiative provides for lower costs of foundation an thus an even more attractive Private Limited Company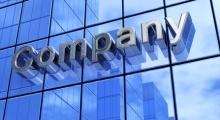 Austria: New Private Limited Company (PLC) - A legal initiative provides for lower costs of foundation an thus an even more attractive Private Limited Company
Wednesday, 10 April, 2013
The number of new Private Limited Companies (PLCs) has been decreasing in Austria over the last few years (from 12.9% in 2006 to 9.1% in 2011). A brand new legal draft thus now provides for an amendment of the current Austrian Company Act (ACA) by simplifying it in terms of time and cost.
The Austrian Federal Ministry of Justice has initiated this legal draft and its most significant amendment is the reduction of the initial capital from currently at least € 35'000 to at least only € 10'000 (Art 6 para 1 ACA) and the respective reduction of initial cash contributions in the amount of € 5'000 instead of € 17'500 (Art 10 Abs 1 ACA). Consequently, any person providing € 5'000 in cash will generally now already be able to found its own PLC in Austria.
The founder has a further benefit of this decrease: the annual minimum corporate income tax will reduce itself from € 1'750 to € 500. The initial contribution of shareholders, however, remains at € 70 and thus unchanged (Art 6 para 1 ACA).
Costs will also be saved in terms of the publication: the new law provides for an omission of such publication, which presently caused additional costs in the amount of approximately € 100 per foundation. Furthermore, the tariff-based costs for notaries and lawyers will be essentially reduced. This, however, does not exclude separate and different fee arrangements.
The EU-average of PLC minimum initial capitals currently ranges from € 7'000 to € 8'000, which leads Austria with its legal initiative towards this direction. The deadline for the review of the draft is April 22, 2013. If the draft is adopted, the new provisions of the ACA will enter into force on July 1, 2013.
A German version of the draft can be downloaded from the website of the Austrian Federal Ministry of Justice under justiz.gv.at/internet/html/default/2c9484853d643b33013d8d8493ae52be.de.html.